Kleek Academy Colchester Now Open!
Kleek Academy, the outstanding choice for hair and beauty training is now in Colchester!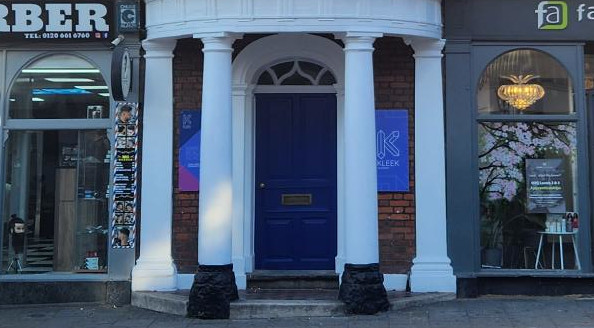 This week, the highly anticipated Kleek Academy Colchester has opened its doors. We're delighted to bring salons in and around the Colchester and Essex area, the opportunity to nurture the next generation of hairdressers, beauty therapists, and barbers through Kleek Apprenticeships.
Tina Ockerby, Managing Director of Kleek Apprenticeships commented, "Hello Colchester! We're thrilled to be bringing our outstanding services to young people and hair and beauty salons in and around the Colchester area. We hope the local community will join us at the Academy and help all our apprentices on their journey to becoming the next generation of talented hair and beauty professionals." 
Ofsted-Outstanding Excellence Awaits
Our state-of-the-art hair salon boasts the latest equipment and a comprehensive range of premium L'Oréal professional products. It's not just a training ground; it's an OUTSTANDING rated launchpad for future salon superstars.
Your Journey Begins Here
Our team of skilled educators is standing by to welcome all apprentices to the Academy. Here, apprentices won't just learn; they'll thrive in a dynamic training environment that seamlessly blends academy-based learning with hands-on salon experience. We believe in learning by doing, and our live training setup ensures apprentices get the best of both worlds.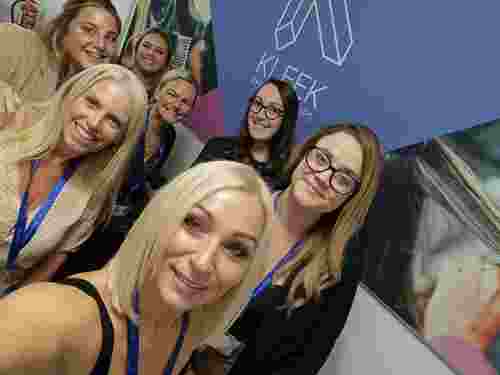 The Beauty of Community Access
But that's not all! Kleek Academy is not just for aspiring professionals. We're here for the local community too! You can now book appointments for stylish cuts, superb finishes, and stunning technical colouring services at unbeatable discounted rates.
Simply ring us at 01206 579949 to book your spot.
Academy Manager, Katrina Bickell, is eager to welcome clients and apprentices into the new space,  
"It's a new dawn for hairdressing, barbering and beauty therapy training in Colchester and beyond with the arrival of Kleek. We can't wait to welcome clients into the Academy to receive a wide range of hair and beauty services from our amazing apprentices under the watchful eye of our educators. We hope to see you soon!"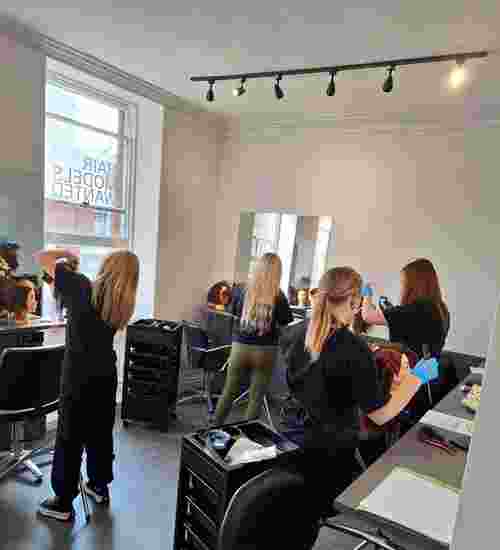 At Kleek Academy Colchester, we're not just opening doors; we're opening opportunities. Join us in shaping the future of the hair and beauty industry. Whether you're an aspiring stylist or a community member looking for top-tier services, Kleek Academy is the destination for all things beauty. Don't miss your chance to be a part of something extraordinary!