Getting Started on An Apprenticeship - 5 Tips
Starting An Apprenticeship
5 top tips for starting out on your apprenticeship journey
Kleek Apprenticeships are the UK's leading training provider offering in work learning in the hairdressing, barbering and beauty sector. We work with hundreds of salons across the nation and support thousands of apprentices through their apprenticeship.
We have been offering our outstanding service for over 20 years and during this time we have found some invaluable tips for people who are looking to start out on an apprenticeship to get the best start to their journey.
We hope these will help you find the best choice for your next step.
At Kleek Apprenticeships we understand that, in most cases, an apprenticeship will be the first big leap into a full-time job, and it will most likely be straight from leaving school.  
So, you will need to be prepared, in the first case, to find that dream role. You will need a great, tailored CV and covering letter to introduce and sell yourself to prospective employers.  


Be prepared to put in the miles. Hairdressing and beauty are personal services so show your personal side by visiting local salons to show off your friendly, outgoing personality.

Be prepared for the interview, pull out your best, most professional clothes and practice your interviewing with friend or family member.
Apprenticeships are for people of any age, you could be 16 and straight out of school or mid 20's looking to change direction or even late 30's wanting a complete career change.
There's an apprenticeship for everyone, as long as you are committed with a positive attitude and are motivated to succeed you could be the new Star Stylist at the top of your game.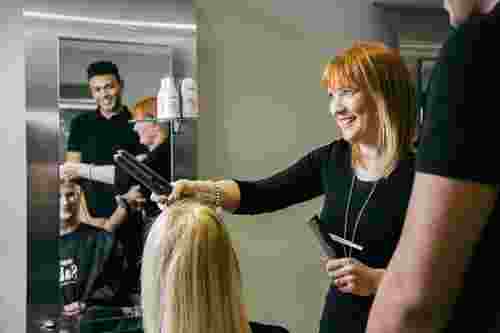 It's a New Challenge
If you have just left education, or even if you are moving from a different type of role, working in a salon is very much a different challenge.
In the fast moving, busy and bustling salon environment You will need to work on your own initiative managing your own workload, helping colleagues if they are busy or struggling with their workload.
Use any downtime to upskill yourself by studying and observing other team members, watching how they talk with clients and colleagues.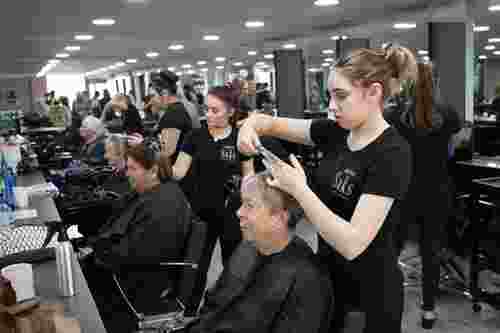 Be Patient
Although you feel may feel as though you are ready to jump straight in to styling and cutting you will need to remember this is a new profession and as such you will need to build your confidence and the salon owners confidence before you are let loose on a clients hair.
Our outstanding educators will help you build that confidence, but you should expect to help out around the salon.
Doing things like keeping the salon clean and tidy, complete reception duties and helping out colleagues with shampooing client's hair will help you fit into the team and show a willingness to learn.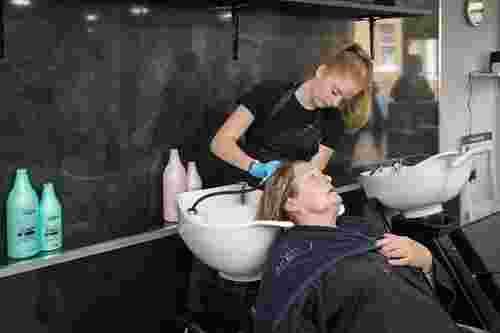 Be Proactive
Keep on top of your own training, talk to your employer and discuss a timeline of training then stick to it.
This way both you and your employer will be able to asses how you are progressing in the apprenticeship.
If you re falling behind on any part of the training ask for help, both the employer and the educator want you to succeed so asking questions is what they would expect from you. There's no such thing as a stupid question but by asking you are showing you are taking the appointment seriously.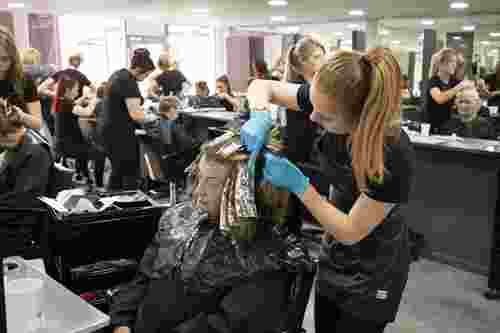 Most of All HAVE FUN!
Being a hairdresser, barber or beauty therapist is a rewarding, exciting and creative career with some massive opportunities for the right people.
Where you always need to be professional, a salon can also be a fun place to work where you will be interacting with loads of different people on loads of different styles and services. You could be working on a bride to be for on her wedding preparations one minute and a short back and sides for a small child or a regular client wanting new nails the next minute.
There are many different roads for you follow when you complete our apprenticeship, many of Kleek Apprenticeships apprentices finish their qualification with the highest grades and work on some fantastic events such as The Brits, Clothes Show Live and London Fashion Week.
You could also work in the movies, become an Art Team professional working on A List superstars, travel the world working on cruise ships or open your own salon, the world is your oyster!
To find out more about our amazing apprenticeships take a look at our courses or drop us an e-mail.

If you have made up your mind and want to start your journey just take a look at our vacancies or send us your CV and we will get in touch with the salons we work with.